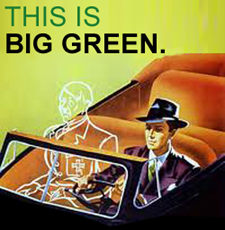 No, it's not the fifth day, Marvin. It's the sixth. Doesn't that processor between your ears do simple sums, for crying out loud? Six, man, six!
Yes, I am correcting Marvin (my personal robot assistant) on his math. Or his calendar skills. Not sure which, actually. I put him in charge of counting down our "Six Days of Christmas" celebration. Why six? Well, turns out we couldn't afford twelve. And since we were too sick to finish our Holiday extravaganza on time, we all thought it only appropriate to provide a small ... even half-assed compensation. You're welcome, America!
For those of you who missed it, this is what our lame celebration consisted of:
Day One:
Post of "A Very Neddy Christmas" on
NedTrek.com
. This is a rerun, yes, of our Ned Trek parody of Dickens'
A Christmas Carol
, featuring four songs, some bad celebrity imitations, and all the rest of it.
Day Two:
Soundcloud post of Vital Signs
, a song off of our first album,
2000 Years To Christmas
. This is one of my personal favorites from that collection. But who the hell cares what I think, right? Damn straight.
Day Three:
Soundcloud post of Merry Christmas, Jane
, a song off of our EP Live From Neptune. This was recorded live to stereo DAT back in 1994, I think, with Jeremy Shaw on guitar. (We've played this on the podcast a couple of times.)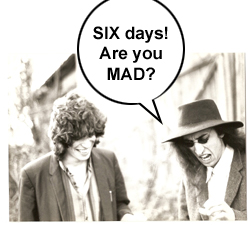 Day Four:
Photo album
of Matt and Joe, posted on Facebook. These are promo shots taken in, I don't know, 1987, by our niece Mona. I think we were trying to mock a
U2 photo spread
in
Rolling Stone
for Joshua Tree, but it's hard to tell.
Day Five:
Soundcloud post of Jit Jaguar's Christmas
. This is a ridiculous Christmas song Matt wrote quite a few years ago that we recorded I think in 2013 as part of our ongoing project to record our back catalog. Pretty pared down, but I like this recording. Rough and ready.
Day Six:
This shit. Hey ... it's like getting a load of wooden balls. We've got a pageant under construction, so ... think of it as some delayed holiday joy. Keep your eyes open, people, and happy new year.