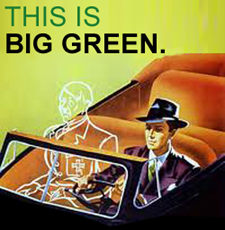 I got socks this year. Lots of socks. And a few discarded ties. Plus some bricks from the courtyard. No, they weren't loose - the mansized tuber just pulled them out of the courtyard and gave them to me. Yeah, I put them back. Now that's a holiday to remember.
Well, I don't know what kind of a Christmas YOU had, but here at the abandoned Cheney Hammer Mill in upstate New York, we had a rousing celebration that quite nearly woke the dead. No, it wasn't well attended, but Marvin (my personal robot assistant) cranked up the stereo and started playing random sides from Sun Ra to Fountains of Wayne. It was Christmas in crazytown, and it didn't go unnoticed by our neighbors, who (I feel compelled to say) were ... ahem ... a bit LACKING this year in the HOLIDAY SPIRIT. (
You
heard!)
Then there were random fireworks. Now, I hate to be a spoil sport, but I don't like hearing explosions late at night. It makes me jump, and my mind goes straight to some imagined mishap in Mitch Macaphee's lab. It took a moment to recall that he's out of town this week, but the downside risk of having a mad science laboratory in your basement does tend to put you on alert. He was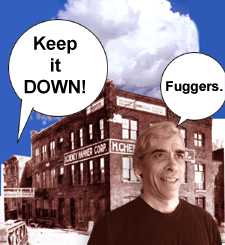 muttering something about a "planet buster" last week. Sometimes that's just idle rambling, but you can never be too sure. Look at what happened to the planet Zorchon. (Yeah, that's right - there IS no planet Zorchon, sure .... not NOW.)
So, hey ... there's a lot to unwrap with the kind of holidays we have around here. People tend to save up their resentments and hard feelings all year, then let them loose on their relatives around the yuletide dinner table. That's not what happens at the Cheney Hammer Mill, but only because we don't have a dinner table. We typically sit around this old cable spool we found in the middle of the road one time when we were driving back from a gig at Middlebury College in the 1990s. It makes a fair table ... not a HOLIDAY table, per se, but a fair platform for dishes, cutlery, etc. Then there are the boxes we sit on - can't remember where we found those. Talk about festive!
Anyway, we survived it. Hope you survived yours.