Remind me to tell Marvin (my personal robot assistant) not to leave the lights on all night. We've got the environment to consider. If we don't care about mother earth, who the hell will? Besides ... they freaking keep me up.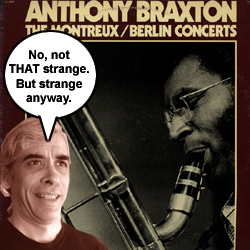 Oh, yes, my friends. Even here at the Cheney Hammer Mill we are preparing for the impending holiday season. Not without some trepidation, of course. Lord knows this time of year puts people into a kind of feeding frenzy, hyperactive shopping fever, whatever. They lose their reason. They get impatient and even nasty. It's a rough world out there, man. So why would we add our madness to the pile? No reason. Just looking for a way to keep busy.
So, what are we planning? Nothing much. Another podcast episode. Couple of new recordings. A bag of crisps. Some flashing lights. I don't know, what do YOU think we should do? We only know how to do one (or two) things. One of them is, well, play strange music. Not Anthony Braxton strange, but strange none the less. Okay, well ... as you know, we did a Christmas album once, like .... fifteen years ago. It was called
2000 Years To Christmas
. And we've written, recorded, and released other Christmas themed songs since then, including a few last year.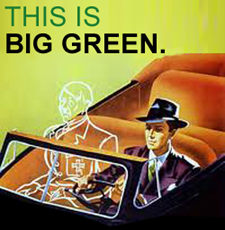 This year, we've got a few more. All we have to do is get off of our sorry asses and record them. Then write, record, and post a holiday pageant of sorts. Can't say what the dimensions of said pageant would be, but it should probably be a big one. Should be song and dance numbers. Special guests should drop by unexpectedly, then perform carefully prepared duets with us. Perhaps wearing ridiculous getups and other worldly charm bracelets. They might even bring choruses of singers with them to join in! And presents!
Or maybe not. This is beginning to sound expensive. Which reminds me ... did Marvin leave the water on in the mud room? We're not made of money, you know!