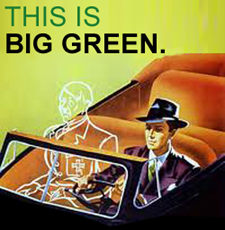 Had the weirdest dream last night, Anti Lincoln. I dreamed I saw Joe Hill .... I mean, I dreamed there was snow all over the place, like it was mid January. Talk about unrealistic. Hey, pull up the shade ... it's kind of dark in here. What the .... WHAT?
Yeah, that snowfall took us all a little bit by surprise here at the abandoned Cheney Hammer Mill in frosty upstate New York. Somehow, after a freakishly mild winter (which I personally think was cooked up by our own Mitch Macaphee, mad science adviser), snow has returned in early April. Once again, I think Mitch might have had a hand in this. He's got this big-ass smoke machine that shoots unnamed projectiles into the heavens - missiles loaded with I don't know what the fuck, and lots of it. Mitch cranks it up, the sucker sputters and pops for a few minutes, then it starts snowing. Kind of. (That might be torn up fragments of Mitch's membership agreement with the National Academy of Mad Science.)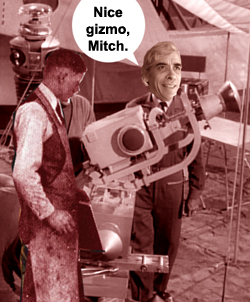 Okay, so let's assume the weather has nothing to do with Mitch's cloud bazooka. This is effed up, man! Remember now - we are squatters in this here hammer mill, see? And, well ... the heat in this place is a little unreliable. Most of the winter we depend on an old wood stove in what used to be the shipping office. It's the mansized tuber's job to stoke the thing, and sometimes he falls down on the job a little. But most days we manage to keep the ice off the dishwater ... though I don't suppose you're aware of how effective ice can be as a dishwashing medium. It scrapes, it emulsifies, it .... okay, I'm exaggerating. You have to look on the bright side when you're freezing your ass off.
Winter is in extra innings. We can live with that. After all, we have spent weeks on remote planets, like Pluto, for instance. We have traveled to the center of this here Earth. We have, I don't know ... done lots of stupid stuff. Certainly this is no stupider.
So, Marvin (my personal robot assistant) and the mansized tuber are tasked with fanning the flames for another week. Good exercise, even for a robot. And an animate stump.