Are you sure it's July? Absolutely sure? How is that even possible? All right,
Jesus
. Where did the freaking Spring go? No, no ... not THAT spring. I meant the SEASON spring! God almighty.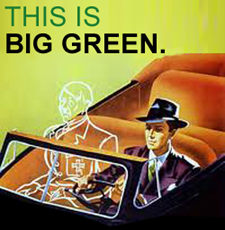 Yes, here we are ... three months after posting the last episode of our podcast, THIS IS BIG GREEN, and we're still short of posting the next episode. Sure, it's summer, but this is about wading in the water at the nearest beach resort. God, no! This is about the wheels coming off. This is about a leak in the hull. This is about a seized engine, smoke drifting lazily skyward from its molten husk. (Do engines
have
husks? Well ..
ours
does.) This is about production delays that are not voluntary, but ultimately necessary.
Brother Matt is our show editor. I think it's common knowledge that he has been caught up with fledgling Peregrine Falcons for the past three months in particular. Aside from that, his computer imploded, taking many of his work files with it. Not a good circumstance, as you can well understand. I mean, think about it - how the hell are you supposed to complete a Star Trek parody like Ned Trek without the requisite ship sounds, particularly when it's an
audio
podcast? The audience has few enough cues to work with, in that there are no visuals and we are lousy actors. (Though strangely that last bit doesn't stop us from trying to get our point across.)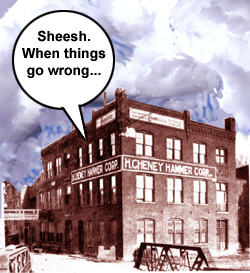 I know what some of you are probably thinking. I know because Mitch Macaphee has built a special mind-reading device that reveals the inner thoughts of anyone who so much as glances at this blog post. So ... I KNOW WHAT YOU'RE THINKING ... and aside from all of that stuff about Donald Trump's white baseball cap, I totally agree with you. That said, some of you probably assume that the reason we do Ned Trek is just to provide a vehicle for distributing new songs. There's some truth to that. We are not tremendously introspective here at the abandoned Cheney Hammer Mill, to be honest - a lot of the time, we're just running on enzymes. Knee-jerk creatives, that's us.
So hey ... don't give up on THIS IS BIG GREEN. We will be posting someday soon. In the meantime, amuse yourself with classic episodes of Ned Trek at
www.nedtrek.com
. Lotta laughs there.