Oh, Christmas bot, oh, Christmas bot! It's hard to see just what you've got!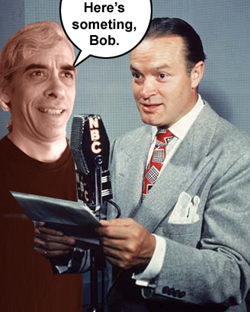 Yes, yes ... we're polishing up the holiday songs here at the abandoned Cheney Hammer Mill. T'is the season and all that. What, you're not familiar with the dirge of the Christmas Bot? Small wonder. We just made it up. What kind of songwriters would we be if we resorted to
used
Christmas Carols? It would be a total cop out. So we are resolved to write lame Christmas numbers each and every December, five minutes before we hastily record them and throw them up on the internet. You're welcome!
Legend has it that every year around this time, the sound of holiday ridiculousness wafts out of the old abandoned mill by the old abandoned canal in this old abandoned town. What an asinine legend. Just the sort of thing you'd expect in this lame backwater. Whoops - should have closed the window before I said that. Now all the neighbors know that I have NOTHING BUT CONTEMPT FOR THIS NEIGHBORHOOD!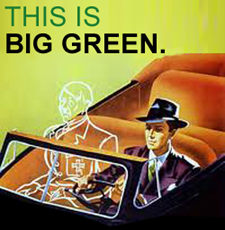 Okay, well .... It's probably obvious to all of you that I not only do not like having neighbors here at the mill. And it may seem to you that I am trying to drive them away with my obnoxiousness. That couldn't be farther from the truth. We are trying to drive them away with the obnoxiousness of our raucous Christmas music. That's probably the best way to scare away undesirables. Trouble is, we can't keep it up for long enough to reach critical obnoxiousness mass, so we resort (as we always do) to Marvin (my personal robot assistant), who makes a fairly decent stereo system when he really tries. He just plugs his sorry ass into a couple of stereo speakers, plugs a memory stick into his ear, and cranks it up to twelve.
Unethical? Not a bit of it. We have no ethics, no code. That's what Big Green is all about. THAT'S WHY WE'RE ABOARD HER. Do I hear a "no" vote?