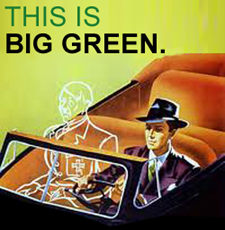 That thing shouldn't be allowed in a residential neighborhood. Yeah, I'm talking to
you
, Mitch. I don't want the mayor to send us nasty letters
again
. Five letters in one week is enough for any abandoned mill-squatter.
Oh, hi. I'm pretending to have just noticed you, looking at the blog post I wrote days ago. (What a giveaway!) We're having personnel issues again here at the abandoned Cheney Hammer Mill, high in the hill country of Central New York, far from the beaten path. It's my own fault for taking on a mad science advisor. Sure, he helps us get to Neptune and other distant worlds. Sure, he bends time like Superman bends steel bars (i.e. with his bare hands). But the utility ends where the madness begins, and let me tell you something, friends - Mitch Macaphee, our mad science advisor, is as crazy as Jeremy Shaw's proverbial shithouse rat.
What's the source of the current eviction order? Well, Mitch heard an internet rumor that a certain Chinese Space Station - the
Tiangong 1
- has been sputtering in a decaying orbit for the past few years, neglected by its owners, causing a threat to navigation high above the Earth's surface. He is now taking it upon himself to defend planet Earth by shooting the sucker out of the sky. Bet you can't guess how. No, not with a rocket. Nope, not a deadly Edward Teller-style laser. No, not an electron lasso (is that even a thing?). Give up? Me too. I don't freaking know.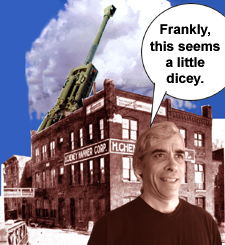 All I can tell you, honestly, is that this project has consumed Mitch and our courtyard at the same time. He's spent the last week building a big howitzer-like monstrosity with a barrel that's got to be 80 feet long and a control panel with gauges, levers, flashing lights, electrical arcs, and steam whistles. (I think those are just for laughs, frankly.) Mitch refers to the device as his Positron Howitzer, though what that means I cannot tell you. But from what I've seen he can zero in on that sputtering space station and plant some kind of projectile in its side in a way that has the potential to ruin its whole day.
Matt wants me to dispatch Marvin (my personal robot assistant) to City Hall with some kind of peace offering - donuts or potato soup, something like that. I don't know. Those official threats are the only personal letters I receive anymore ... I'm a little reluctant to let them go.