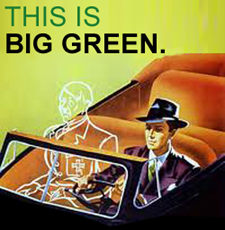 Man oh man. Put another log in the furnace, Anti-Lincoln. Drafty old barn of a place. Are you sure we weren't somehow transported overnight to one of those Kuiper Belt planetoids? I'm freezing my ass off in here.
Oh, hi. Yes, we're in the midst of another cold snap here at the abandoned Cheney Hammer Mill. Our local gas an electric company discontinued service here years ago, as you might suspect. The hammer forge has been pretty quiet since the 1940s. You might think, well ... burn the furniture, right? Well, we did that YEARS ago. I'm sleeping on a mattress on the floor, and no, I'm not burning that. (We're always looking for kindling. After almost twenty winters of this, the mansized tuber is looking pretty nervous.)
Okay, so we have to break the ice in the bathroom sink every morning - is that anything to complain about? We have a roof over our heads ... or most of a roof, anyway. More importantly, we have a floor beneath our feet. I say that because, if you'll recall, we went on a "Journey to the Center of the Earth" tour some years back, and I for one never want to make THAT journey again. You haven't had a tough audience until you've played for Morlocks. And those talking rock creatures! What's that, Marvin? You don't say. Marvin (my personal robot assistant) has just told me that there were no talking rock creatures. This one club owner just had a novelty landline telephone, that's all.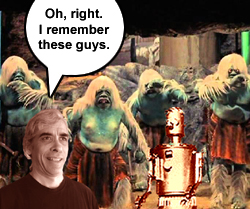 I suppose we, like so many other upstaters, should find some way of monetizing this freezing cold weather. I don't know, like ... exporting ice or something. We could turn this place into the abandoned Cheney Ice Mill, start shipping ice all over the country. We could pack it in dry ice, or sawdust, or ... something. Iron filings, perhaps. (There's a lot of those in the hammer mill basement.) It's just a damn shame that you can't bottle this weather and sell it in the summer. Hey ..... Nah, forget it.
Well, we've got one thing to keep us warm: Our Christmas episode of THIS IS BIG GREEN, still in production. Likely to be a little late this year, friends - my apologies. I will post something around the holiday as a placeholder then drop the new episode when it's good and ready. (Well ... ready, anyway. If I hold out for "good" , we may be talking about NEXT Christmas.)