What, raining again? Huh. Very well. Looks like it's rainy day schedule, kids. Coloring books and tunafish sandwiches. Except that we don't have tunafish. So ... I'll have Marvin (my personal robot assistant) make crayon sandwiches. Gotta make do as best we can, boys.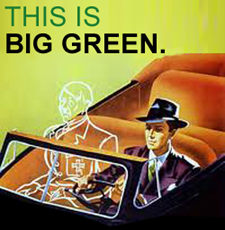 Hey, what would you do if you were stuck in an abandoned hammer mill and the weather went all pear-shaped? Probably something similar. They say that musicians do their best work behind closed doors, removed from all distractions. They also say that more songs are written on rainy days than on sunny ones - the theory being that crappy weather makes songwriters want to stay home more, and home with nothing to do means picking up the guitar or banging on the piano. Wanna know what else "they" say? What the fuck, I don't know. Ask
them
.
This might be a good time to write some songs. As I've pointed out in these pages before, Matt and I have different approaches to songwriting, so the time may be right for one of us; likely not both of us. Matt writes songs on the hoof, tromping about the hills, streams, and woods, singing verses into his smart phone while he's feeding the beavers, then harmonizing the song later when he gets within grabbing distance of a guitar.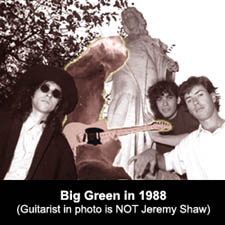 My process is much more gradual. It usually starts in the shower with me humming some random bit of nothing. I do it and do it, and sometimes something bobs up that works with the various thoughts running through my head. I scribble it down on a cheap-ass notepad and maybe, just maybe, sing melody fragments into my phone. Then I take a swing at it every time I'm near the notepad. Matt's more like Thoreau, communing with nature and all the rest of it. I'm like some tin pan alley hack, trying to turn nothing into something and usually failing. Hard to believe we were ever any more disciplined than this sorry spectacle.
Turns out, we
were
, as I mentioned last week. I reviewed some more of those old recordings with Jeremy Shaw, who played guitar with us for a while, and some of his parts were amazing. Then I started cutting up the video program, and as an experiment I exported a soundcheck we did using fragments of Sensory Man. I'll post that when I've got the song to post as well. (The audio needs a little help. The video looks like us in somebody's garage, which is pretty close to the truth.)
This may turn out to be a total YouTube summer ... if it keeps raining.