What do you mean the broken-down car has broken down? How much more of a heap could it possibly be? Okay, okay ... we'll call the hook. No, not CAPTAIN Hook. Unless he's opened a towing business in his dotage. Seems unlikely.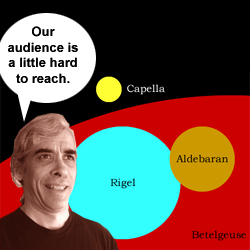 Well, as you can see, the bottom is falling out of Big Green, economically speaking. Nothing new, right? As a class, musicians tend to be monetarily challenged, let's say. Doing music for a living is tantamount to perpetual unemployment, interrupted by occasional contract work. And when you're a plainclothes band, the gig money sucks. Usually you get a percentage of the door. If you're more well known, they might give you the WHOLE door. And if you draw a good crowd, they might even throw in a window as well.
Now, when you play mostly original music, like we do, that's an even bigger problem. Nobody knows the songs, for one thing ... when you're not famous, that is. Even worse, the audience starts requesting songs by the Scorps, or Stairway to Heaven, or maybe Beethoven's Ninth. (That last one is hard to pull off with a four-piece rock group. Especially the vocals!) Before you know it, you're walking out of that dump with your tail between your legs,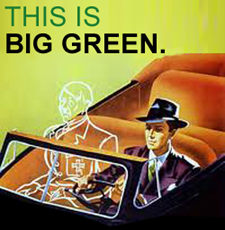 your pride in the toilet, and your self-respect on a slow boat to Madagascar. You've been there - don't deny it!
Now, we've tried to adapt to this harsh reality. Playing for plants and trees. Booking jobs in outer space. (Once you've solved the transportation problems, it's easier than it sounds.) Making sandwiches instead of music (it CAN be done). But there's only so much you can do to alleviate the pain of independent music. Nobody knows the trouble we've seen. Nobody know but ... I don't know ... Weezer? Cue the violins.
Okay, enough about me. Let's talk technique here. Unlike a lot of interstellar circuit groups, we play our instruments with hands. Not pseudopods. Not antennae. Not mind waves. That makes us more of a curiosity in venues on Neptune. That helps the door take a little. So ... keep playing Neptune, right?