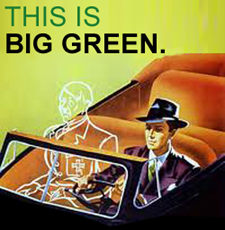 It can't be morning yet, right? It's still freaking dark outside. What? Oh, right. My night mask. I'll just pull it off and ... OH MY GOD ... IT'S MORNING!
Well, that's my revelation for today. What have you got? Hope you're having a great holiday season, whether or not you celebrate any of the various commemorative feast-days that fall sometime around now. Like Trump in the White House, we've been staked out here at the abandoned Cheney Hammer Mill in upstate New York (a.k.a. that farm upstate that every alt band goes to eventually) waiting for someone to tell us it's safe to venture outside without proper shoes. That's right - our shoes are a disgrace, my friends. No bones about it. And when you've got substandard shoes, Spring can't come soon enough.
And while we've been cooped up in this drafty old barn, we've tried to busy ourselves with some low-budget Kringle-ing, sending out some old recordings via social media to our gaggle of patient friends, attempting to make up for the fact that we have nothing new finished ... our latest batch is still in the oven, barely even browning at this point. Slow going, to be sure. Fortunately, we have an archive to keep us warm - the fruit of more than 30 years' effort in the vineyards of no-budget songwriting, gigging, and music production. We've got everything from 1/4 inch reel to cassette to DAT tape to hard drives packed with ramblings, false starts, and even some complete songs. You never know what we'll toss up next.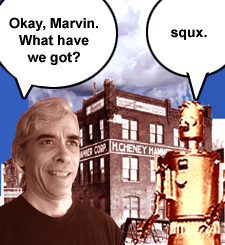 Or maybe you will. Either way, that's what we're dropping on the holiday table under the tree. For a sampling, check our
Twitter feed
or visit
our Soundcloud page
and click play on any random upload. It is a mixed bag, I will admit, curated by Marvin (my personal robot assistant), who has a tin ear ... actually,
two
tin ears and an aluminum voicebox. Our posts thus far have been mostly Christmas themed selections, including outtakes from our first album,
2000 Years To Christmas
, and some live takes previously featured on our
YouTube page
or on our
Live from Neptune EP
. These are all full-rez .wav files, and a couple of the live tracks have been remastered, so give it a listen and let me know how much they suck ... I mean, what you think.
Whoa, is that the time? Back to bed with me!