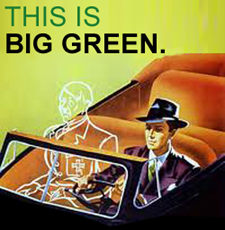 What the hell's that sound? The street sweepers again? Probably a lawn mower. Lawn mowing! What the hell is this neighborhood coming to?
Well, here I am, down in the basement of the Cheney Hammer Mill, tapping away at my keyboard as I often do this time of week. Strange how you can hear everything that's going on outside from down here. Of course, there are probably mouse holes in this place you can drive a front-loader through. Though I have to admit - I myself have never seen a mouse drive a front-loader. It would be one way to defend themselves from those awful snap traps. Diabolical contraptions!
Anyway, summer has kind of arrived here in upstate New York, now that we're on the climate change calendar, so naturally my mind turns to more leisurely pursuits. I know what you're thinking - what on Earth could be more leisurely than being a member of a band that never plays anywhere? Well, you might be surprised by my response to that question. I find all kinds of pointless uses for my time. My illustrious brother Matt, not so much - always doing things, that one. Me? My natural state is at rest. And while I spend most of the year going up the stairs, in the summer I go down them.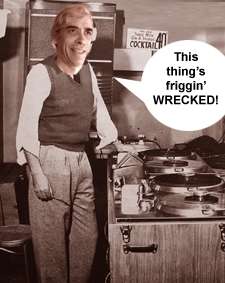 My summer pass-times usually include deep archive stuff - you know, threading old reel-to-reel tapes onto antiquated and dysfunctional playback machines, just to get a momentary listen in to what they contain. We have a few of those, and many, many audio cassettes with both stereo and four-track content. We also have Hi-8 DAT tapes from our Tascam DA-88 days (the system we used to record our first album,
2000 Years To Christmas
) and, of course, standard DAT cassettes. I'm guessing that if you add it all up, it would amount to less content than we've produced in just the last five years, but it may be close. Matt did a lot of recordings in the 80s and 90s - probably hundreds of original songs.
Oh, then of course there's
our podcast, THIS IS BIG GREEN
. My guess is that we will be posting the next episode in just a few days, but I'm terrible at predicting things, so I won't say anything. Beyond what I just said. Arrgghh ... I'm no good at this. Should probably be mowing the lawn.