Let's try that again, once more from the top. What's that? You want to take it from the bottom? How 'bout we compromise. One more time, boys, from the middle. That's the ticket.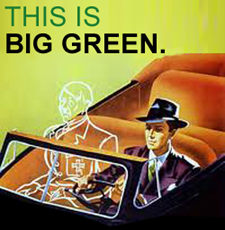 Whoa, man, I'm totally out of practice with this band rehearsal business. It's like I need rehearsal rehearsals. You forget, sometimes, how much you need to know in order to know what you need to know. And once you know that you know what you need to know, you know that you're going to forget it. Why? That may be unknowable. Am I making myself clear? Good.
Okay, so what got us on this band practice kick again? I think it was all that watching and listening to archival tapes over the past few weeks, when I found myself with some time on my hands. There was a brief period when we were playing with the very amazing guitarist Jeremy Shaw that we seemed to record everything we did, from rehearsals to gigs to auditions. Just running through that stuff, I realized that I had forgotten our repertoire, aside from a handful of numbers. At that point (1992-3), we were playing mostly original music, some covers. We didn't play a lot of gigs; mostly colleges and clubs. We played Middlebury College, opened for Bloodline at SUNY-IT in Utica, NY, and so on.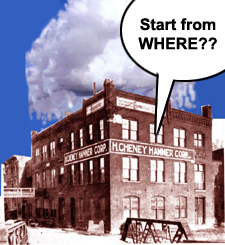 One complete gig I have a rough audio recording of was an outdoor concert we did at Jeremy Shaw's house a few miles from here. There are about 25 songs, and I'd say maybe a little more than half are originals. We also played numbers from Jimi Hendrix, David Bowie, Talking Heads, and god knows what else. The gig includes the only live recordings of some of my songs from that period, like "Sunday Drive" and "Greater Good". We also did Matt's "Why not call it George?", "Sensory Man," and "I Hate Your Face", as well as some Christmas numbers. There are also some of Jeremy's songs: "Water Over Stone," "Shithouse Rat", and "Requiem".
What the hell ... we must have rehearsed some of these crazy songs, right? I have no memory of that whatsoever, and yet the evidence is fairly clear. If you want to hear some of this shit, stay tuned ... this may turn out to be a throwback summer after all.