Look, Mitch ... you don't have to solve every problem with explosions. I know that cuts against the grain a bit, but at least try .... TRY not to dial it up to eleven every time you feel slighted. Thank you! Good
day
, sir!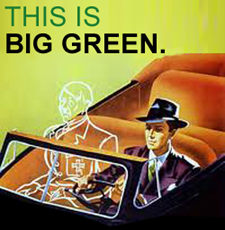 Jesus Christ on a bike. If you want anything done around here, you have to talk until you're green in the face. (That's probably how we ended up with the name Big Green, but I digress.) As I mentioned in passing last week, we are contemplating a little trip out into the nether regions of the solar system - not the most desirable area, it's true, but you have to book where they'll have you, right? Isn't that the first lesson of the music trade? Or maybe the second. The first is, play on, no matter what happens. Even if they set your banjo on fire, keep plucking. Then comes the bit about bookings. With me?
Okay, so our plan was to fly out to KIC 8462852 with a brief stop at the as yet undiscovered Dwarf Planet at the edge of our solar system (and perhaps the hidden giant world lurking just beyond). We think we have a line on a spacecraft from the cheap-ass carrier SpaceY, who will lease us a Plywood 9000 rocket ... kind of an interstellar panel van, if you will. Mitch Macaphee, our mad science advisor, has been handling the negotiations. He has also been running some tests on the surface of Mars to see if this might be a good time to try out his patented new gravitational field hyper drive module. The thing looks like a water cooler, in all honesty. Only thing is, Marvin (my personal robot assistant) is the only one among us who can drink out of it safely.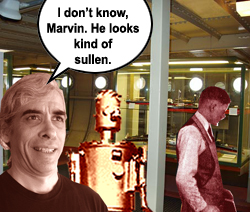 Here's the rub. The European space probe Schiaparelli appeared to have crashed during its attempt to land on Mars this past week. I think the truth is, Mitch may have taken it down. They were getting a little too close to his clandestine operation on the red planet, and he didn't want to take the chance of being discovered. I keep telling him it's inappropriate to break things, but the man is a child ... one who plays with killer technologies, no less. He won't 'fess up, but this happens a bit too often to be an accident.
God damn it, if we're going to fly out of here on a Plywood 9000 space probe, I want to be on the right side of the European Space Agency. Unless we intend on doing a tour of continental jails.