Okay, here's a good name for a band (I know it's good because someone's using it): Teenage Brain. Here's another: The Canabinoids. Well, there's my day's work. Man, I'm exhausted!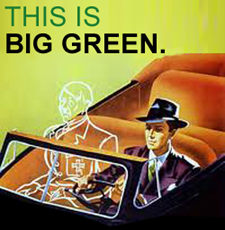 Yes, I'm sure there are some of you out there - and you know who you are - who think that we of Big Green sit around our abandoned Cheney Hammer Mill all day and do next to nothing. The fact is, nothing could be further from the truth. We work our fingers to the bone every day, trying to think of stupid shit to say the next time someone interviews us, which could be any minute (though in actuality, it hasn't happened in about two decades). We set a very high standard for stupidity; not talking garden variety here. Our comments are expected to be wildly off the mark, not just a little strange.
And there are other things occupying our time, such as the January podcast ... which is now certain to be the February podcast. All I can say is,
mea culpa
. (That's all the Latin I know.) Our podcast production process (or PPP) has become much more complicated in recent months, mostly due to our own highly exacting standards. Now every other Ned Trek episode has to come complete with a full complement of new songs written specifically for the occasion, produced to the best of our ability, and inserted into that otherwise pointless show. Time consuming stuff, yes. The kind that makes January into February.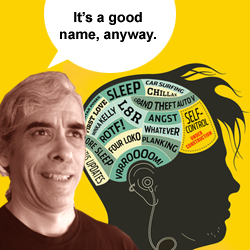 This time out we have, let's see .... six new songs, maybe? I've lost count. It's become this blur of recording parts onto different projects, a piano here, a horn section there, a beery-sounding horse voice on this one, some fucked-up swabbies on that one. That's the only way I know how to work - just keep chipping away at the mammoth rock until it looks a hell of a lot more like Lincoln. That's how Mount Rushmore was made. That and driving native people off the land (we don't include that in our creative process).
So, I don't know ... look for our new podcast episode in the coming weeks. Now if you'll excuse me, I have to get back to my couch.